The federative missions of the RTIA association
"Reconsolidation Therapy International Association"
The Reconsolidation Therapy International Association (RTIA) is a group of mental health professionals trained in Reconsolidation Therapy ™ which helps treat addictions and pathologies linked to stress and trauma.  
The objective of the association is also broader by contributing to the well-being of society by relying on Reconsolidation Therapy ™. Psychic trauma is a public health issue because of heavy social, economic and human repercussions.
Missions with mental health professionals
Contribution to the professional improvement of health professionals trained in Reconsolidation Therapy 

**. Trained therapists can thus become members of the Association. This association offers a 

set of services 

to stay informed of the latest innovations in the treatment of psychotrauma (specifically on the psychotherapeutic protocol of reconsolidation) to improve their clinical practices.  

Federation

. The Association offers a space for gathering and discussion for people trained in Reconsolidation Therapy.
Missions to the general public
Knowledge dissemination activities

. The RTIA Association organizes knowledge transfer activities (scientific events, etc.) to raise awareness among the general public.

Humanitarian actions

. The RTIA organizes humanitarian actions following traumatic events (for example, the PARIS Mémoire vive" project following the Paris attacks in 2015, training program in LEBANON following the explosions in Beirut.). The association collects donations to make these actions feasible.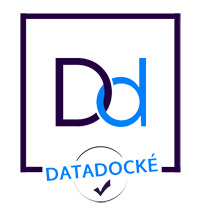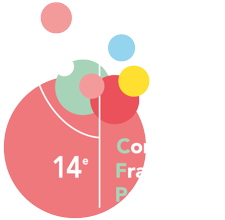 Large-scale training programs implemented following traumatic events
The clinical protocol following the explosions in Beirut in August 2020
In partnership with Prof. Sami RICHA (head of the psychiatry department at the Faculty of Medicine of Saint Joseph University in Beirut and president of the Lebanese psychiatric society), an emergency health plan was launched to train 100 Lebanese psychiatrists, psychologists and nurses in Reconsolidation therapy to take care of the victims of the explosions. The clinical and research protocol is underway to treat psychological trauma to decrease the incidence of post-traumatic stress disorder (PTSD).
The "PARIS MEMOIRE VIVE" clinical and research protocol deployed in France in 2015-2016
In partnership with Prof. Bruno MILLET, head of department at the Pitié Salpêtrière hospital, AP-HP). The treatment of Reconsolidation Therapy has been proposed to increase the capacity to treat victims of the mass attacks in Paris and Nice in 2015-2016. Two hundred psychiatrists, psychologists and IDEs have been trained within the AP-HP and the CHU de Nice. Hundreds of direct/indirect victims (estimated at 400) in NICE and PARIS were treated by these trained mental health professionals. Clinical investigation and research centers have been set up in these 2 cities and elsewhere.
What does continuing education and support for trained professionals consist of?
The RTIA association makes it possible to develop links between its members and to exchange views on clinical practices around Reconsolidation Therapy. 
The membership platform allows members to access a set of skills development services to stay informed of the latest innovations in the treatment of psychotrauma (specifically on the technique of Reconsolidation) while allowing continuous improvement in clinical practice. 
Among these services, there are:
An online directory of trained therapists

Putting patients in contact with therapists

A personal space allowing access to a set of documents (articles, newsletter, news, information, events, etc.)

Updated treatment protocols ( Dx, Tx, and Rx ) directly available

The possibility of registering and benefiting from advanced clinical supervision

A confidential discussion forum to exchange between therapists

A set of other services made available to therapists to promote their professional practices.