Virtual Event
Reconsolidation Therapy online training – January 31, February 01, 02, 2022
January 31 - 10 h 00 min

-

February 2 - 13 h 00 min

EST

Virtual Event

$1,175.00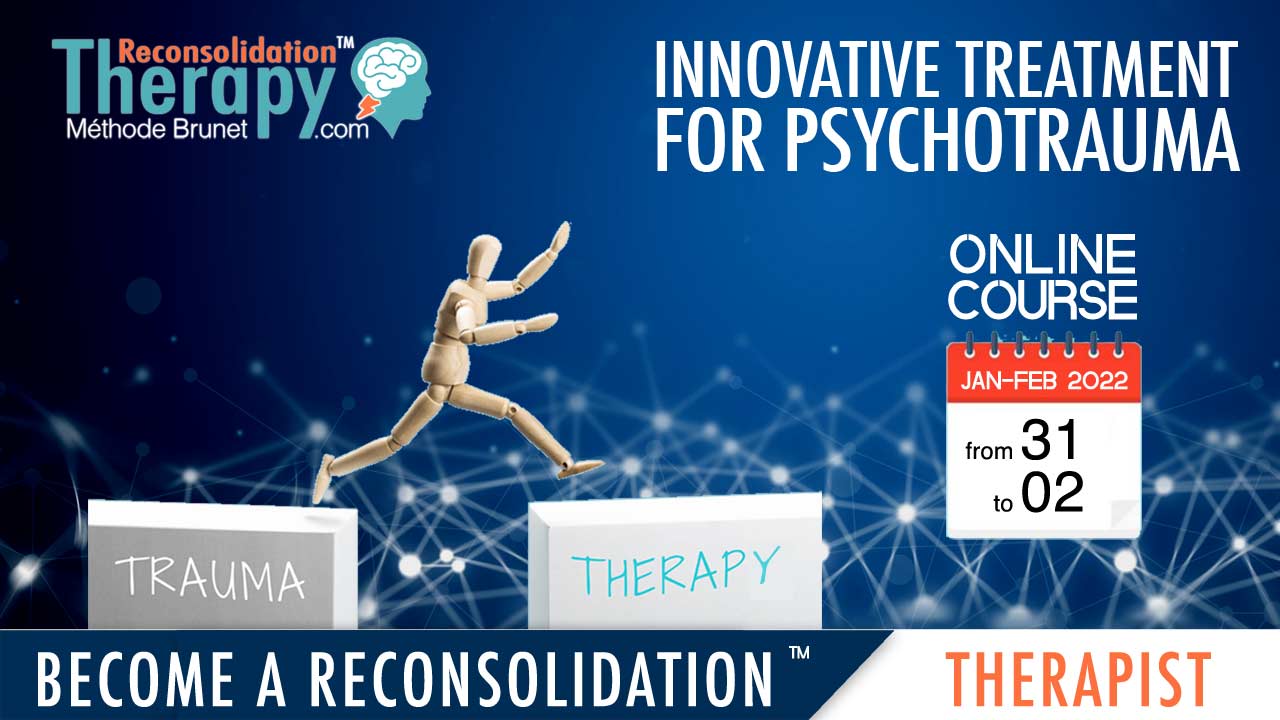 Innovative therapeutic method to treat people with post-traumatic stress and adjustment disorders in 6 weeks
About this event
This online training will provide you with the necessary knowledge to practice Reconsolidation therapy and its therapeutic protocol. It will allow you to efficiently take care of people suffering from post-traumatic stress.
At the end of this training, you will be able to treat your patients in a state of post-traumatic stress in the best conditions.
PInformation
Trainer:

Professor Alain Brunet, Professor of Psychiatry at McGill University (Montreal, Canada)

Online training via the Zoom platform
Duration: 2.5 days (16h)
Schedule (Montreal Time):
Day 1: 10:00 AM to 5:00 PM
Day 2: 10:00 AM to 5:00 PM
Day 3: 10:00 AM to 1:00 PM

Online training is provided via the Zoom platform, which allows trainees to meet in one or more virtual meeting rooms. An invitation email containing the link to connect to the training room will be sent to you so that you can attend the training.
To follow this course online, you will need a PC or Mac computer as well as an internet connection of at least 4 Mbit / s.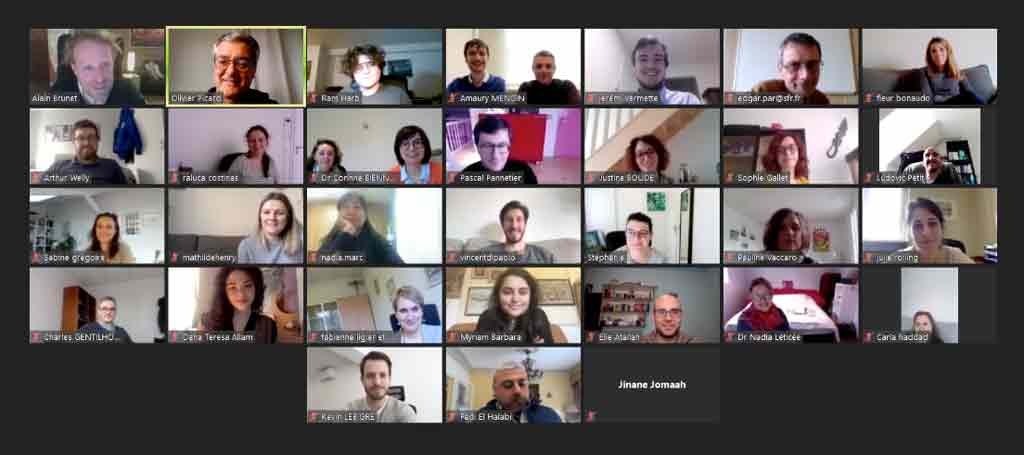 Prices :
See below (All taxes included)
Booking information:
To make your reservation, access the tickets at the bottom of this page.

Detailed description of the training